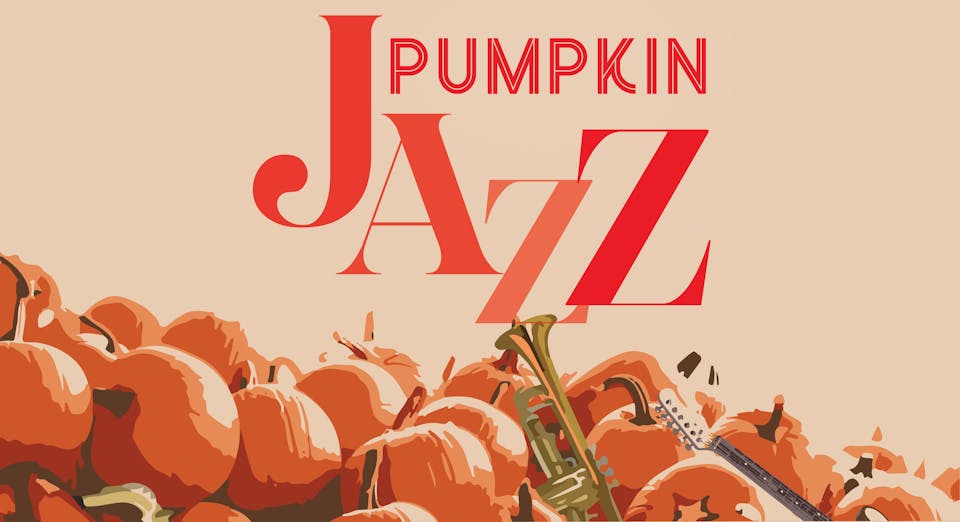 Pumpkin Jazz
Genre: Jazz
SAT 10/5 | 5pm - 9pm | FREE
10 Bands | 10 Venues in Basalt | Kids program

Pumpkin Jazz puts world-class jazz performances in unexpected places. With support from the Town of Basalt and the Basalt Public Arts Commission, we are putting jazz bands all over town is a celebration of this uniquely American form. Bands names and locations will be shared soon, but mark the date as you don't want to miss this Basalt-wide event. Jazz lovers unite!
Pumpkin Jazz will begin with a performance for kids and families at 3:30 pm by Annie Booth at the Basalt Regional Library. At 5 pm, simultaneous events begin with the following lineup: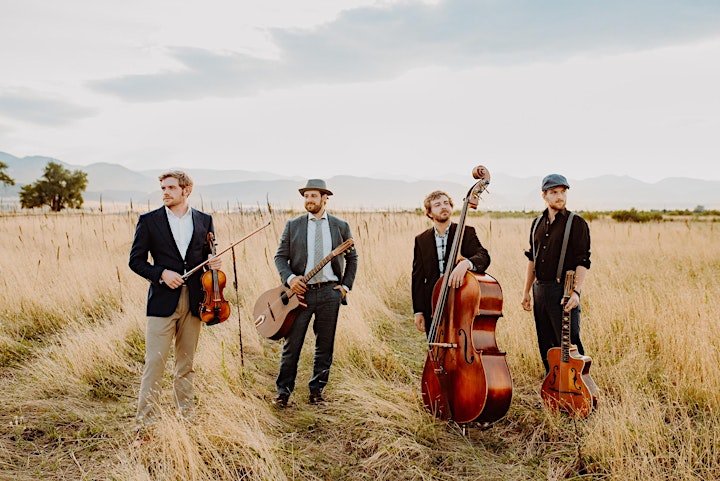 ANN KOROLOGOS GALLERY - LAPOMPE
The tradition of gypsy jazz is alive and well in Colorado. Denver based LAPOMPE combines rustic gypsy swing with vintage blues and soulful originals to create a unique sound and style. The string quartet features two guitars, vocals, upright bass and violin and crafts a musical pulse full of energy and excitement. The band has been nominated by multiple publications for best jazz band on the front range and won the 2017 Producers Choice award at the Westword Music Showcase. With that, on top of headlining spots at City Park Jazz and the Speakeasy Soiree, and a prestigious recurring weekly gig at Denver's Union Station, LAPOMPE is quickly becoming "Denver's Jazz Band".
Their debut all-original album, slated for national release on June 5th 2019, is recorded by Mighty Fine Productions and mastered with Grammy award winning David Glasser. By combining their love of gypsy jazz with the diverse musical influences of each band member, LAPOMPE has managed to cultivate a sound that is both fresh and steeped in tradition. Don't miss the opportunity check out LAPOMPE!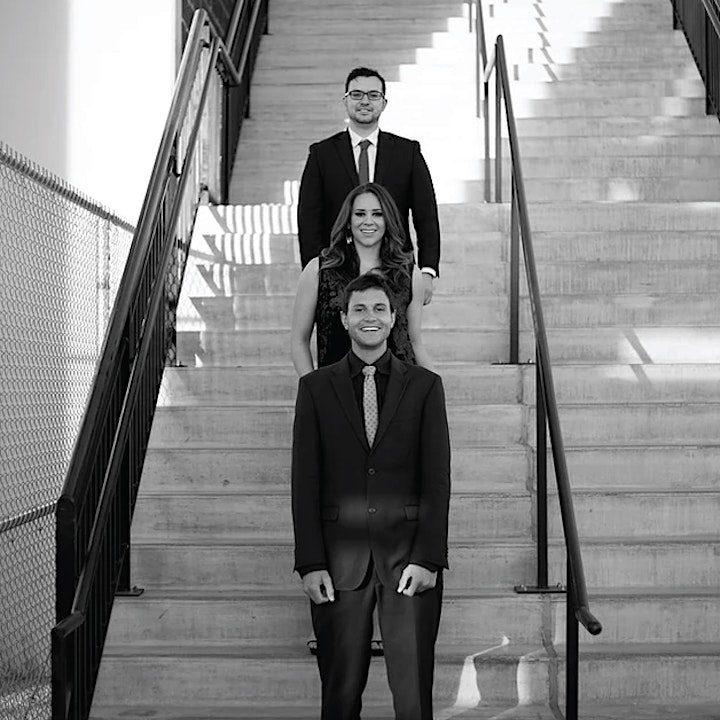 BASALT LIBRARY - ANNIE BOOTH TRIO
Jazz For Kids and Families | 3:30PM | Second Performance 5:00PM
Annie Booth, is an award-winning pianist, composer and educator. After receiving her education at the University of Colorado-Boulder (BM in jazz studies) in 2011, she has been an active force on the Denver jazz scene as both a leader of her own group (the Annie Booth Trio) and as a busy sideman. Annie has performed internationally, most recently being a tour of Mexico with the Greg Gisbert Quartet in the summer of 2016 as part of the "New York Jazz All-Stars Series". She has twice been named "Best in Denver" in the jazz genre by Denver's Westword magazine in 2015 and 2016 and was featured as part of Jazz 89.3 KUVO's "30-under-30" highlight. Annie released her debut album, Wanderlust, in 2014 to much acclaim and will release a Christmas album, Festive!, in mid-November 2016.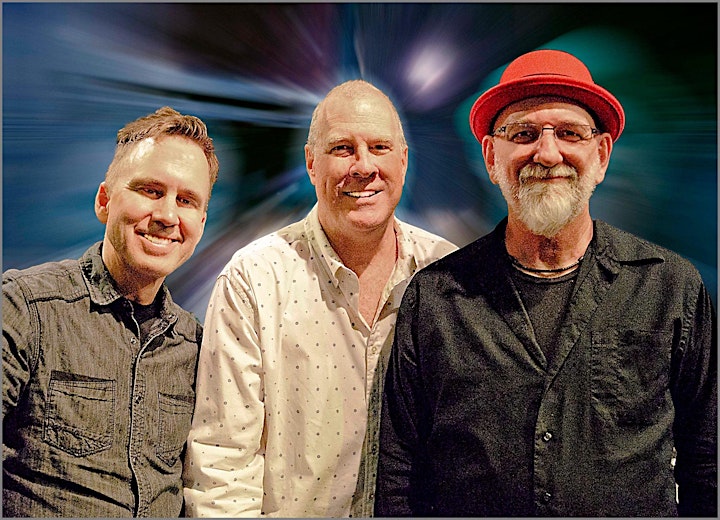 CAPITOL CREEK BREWERY - JEFF JENKINS ORGANIZATION
Jeff has worked with many American jazz legends including: Phil Woods, Freddie Hubbard, David Fathead Newman, Marlena Shaw, Eddie Harris, Richie Cole, Dakota Staton, Bobby Hutcherson, Curtis Fuller, Benny Golson, Houston Person, Dave Liebman, John Abercrombie, and Clark Terry. He is heard regularly with many groups, including the Ken Walker Sextet, and The Organization.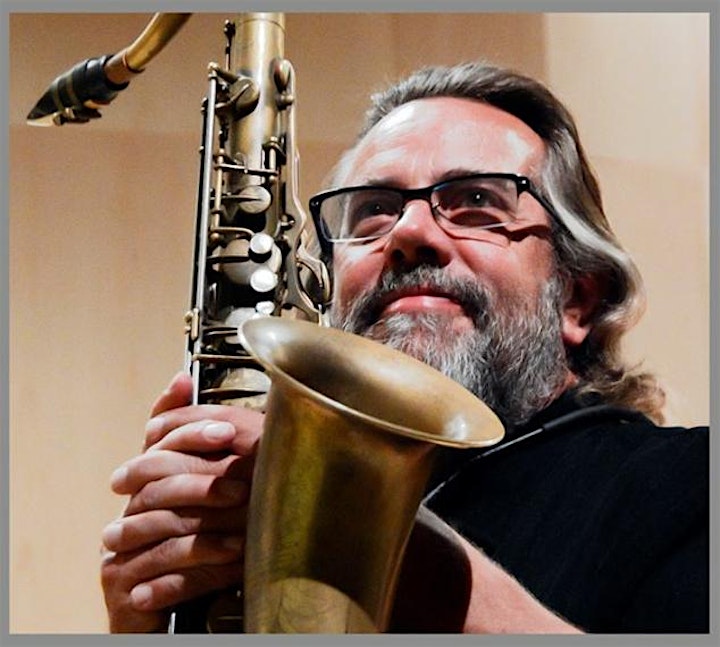 FREE RANGE KITCHEN & WINE BAR - MARK JOHNSON TRIO
Mark Johnson, recording artist with JVC records, producer and arranger for noted contemporary jazz performers Special EFX, Larry Coryell, Mark Whitfield, Alex Bugnon, Gerald Veasley, Roseanna Vitro, George Jinda's World News, Dave Valentine, Hiram Bullock, Chuck Loeb, NYC PercussionWorks, Smooth Players, Nelson Rangell, as well as others. Currently an instructor for the Jazz Aspen Snowmass In the Schools education program and performing locally.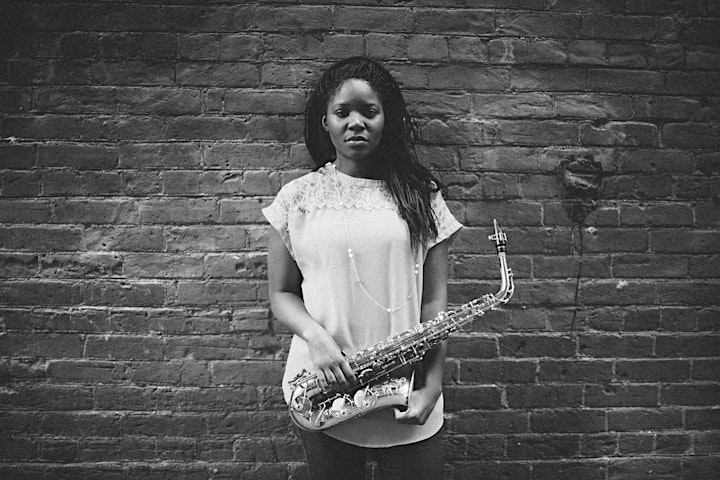 HEATHER'S - RUSH-PARRISH PROJECT
Saxophonist, composer and educator Anisha Rush was born and raised in Colorado Springs, CO, began playing the saxophone at the age of 10. Anisha went on to study music and psychology at the University of Colorado at Boulder, earning a BM in Jazz Studies from the Thompson Jazz Studies Program and a BA in Psychology. In 2016, she was selectively chosen to attend the International Association of Schools of Jazz, a prestigious week-long conference led by renowned saxophonist Dave Leibman.
Anisha actively performs as bandleader of the Anisha Rush Quartet. As a sidewoman, she has been a member of notable bands including The Ron Miles Group and The Boy/Girl Band lead by Art Lande. In 2015, Anisha received a grant from the Boulder County Arts Alliance through Pathways to Jazz allowing her to record her debut album, Pursuit released in October of 2016. The album features her unique approach to the music with a number of original compositions. Anisha is now an active member of the Denver music scene as both bandleader and sidewoman and teaches at MSU - Denver.
ANISHA RUSH: Website | Soundcloud | Facebook
Ben Parrish is a guitarist, composer, arranger and educator currently based in Denver, CO. A Seattle native, he moved to Greeley in 2012 where he attended the University of Northern Colorado. He graduated in 2015 with a Bachelor's degree in jazz guitar and is currently pursuing a Master's degree in jazz guitar at the University of Denver's Lamont School of Music.
Ben plays in several different groups, including The Ben Parrish Quintet, Dart Echo, indie rock band Amazing Adventures, and the Lamont Jazz Orchestra. His studio experiences include work with The Cairn Project, UNC Lab Band I, and numerous other projects as a sideman and leader. His debut recording, "Song of the Forest" was released in 2015 and featured all original compositions. He has performed with musicians like Chris Potter, Debra Brown, and Brad Leali, and has experience performing on the Norwegian Jade cruise ship. In 2013, he won 1st place in the UNC Jazz Composition Contest. In 2018, he was a member of the Lamont Jazz Orchestra which won the Monterey Next Generation Jazz Festival. Ben currently plays throughout Denver in jazz settings, wedding bands, and rock groups both on guitar and bass.
BEN PARRISH: Website | Soundcloud | Facebook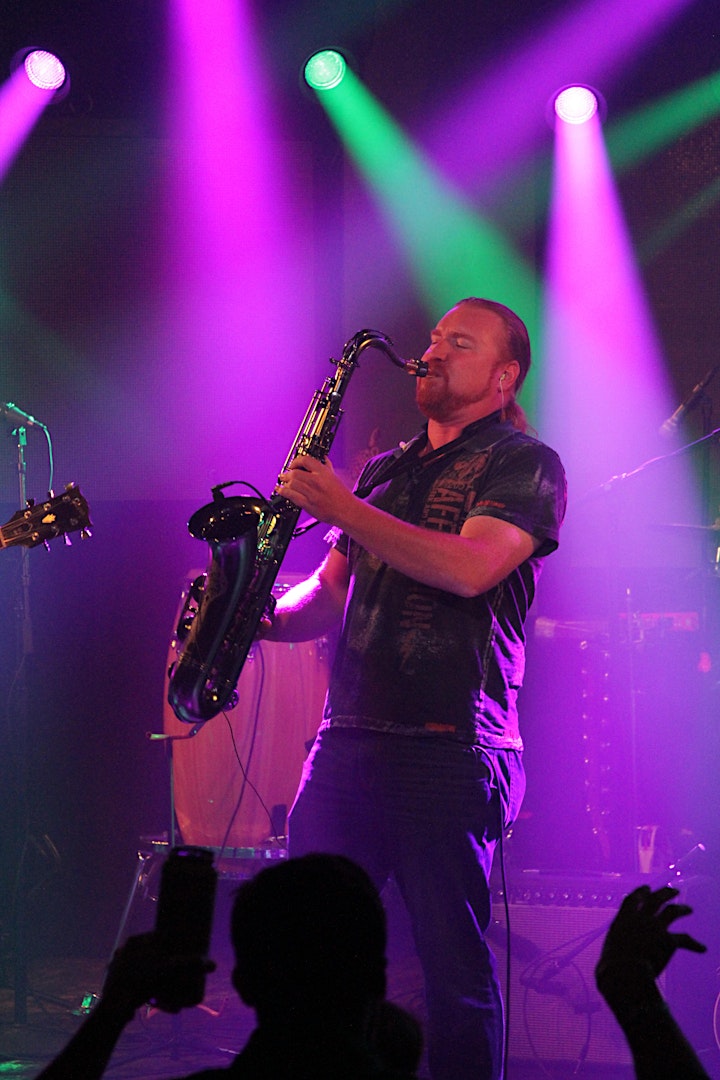 KEATING FINE ART - DEVACHAN with Chris Harrison
Chris Harrison (vocals, alto and tenor saxophone) has been an active musical performer in the Roaring Fork Valley consistently for the past 20 years, most recently as the leader of the "Broccoli Brothers Horns" section and a 10-year member of the popular local band "Jes Grew". Joined by fellow members of the Jes Grew rhythm section John Rigger (piano), Doug Whitney (Bass), and good friend Chris Goplerud (drums), "Devachan" is a new direction and opportunity to explore numerous styles of music and let his versatility as a saxophonist shine. Also a passionate music educator, Chris is in his 8 th year as the Music Specialty Teacher at The Waldorf School on the Roaring Fork and the Executive Director of the after school youth music program Rock and Roll Academy Roaring Fork.
MEZZALUNA WILLITS - JEREMY MOHNEY TRIO
Jeremy Mohney and His Band, capture the sounds of swing with a feel that can't be reproduced by many alive. Always rooted and honoring the greats like Armstrong, Ellington and Waller, who set the groundwork for the music, he plays with his own faithful, yet unique take. His band plays the old favorites as well as originals written by Mohney himself that capture the feel of the classics seamlessly, showing how fresh it's always been. Keeping crowds smiling and dancing all over the US in speakeasies, swing dances and festival stages alike, Jeremy shows no sign of stopping.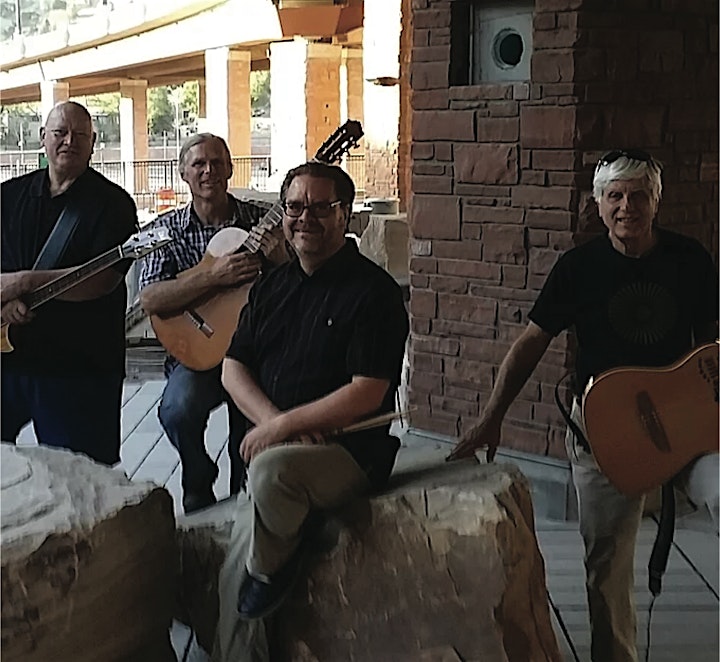 TEMPRANILLO RESTAURANT - VALLE MUSICO
Go on a musical journey with an exciting musical collaboration "Valle Musico" consisting of guitarists Pat Winger and John Ramo, bassist Bruce Imig and drummer and percussionist Larry Dutmer. With a musical mission to bring a fusion of new interpretations of classical, jazz and world-beat music to audiences, Valle Musico has a musical focus that explores the confluence of these genres in exciting and new musical ways.
VALLE MUSICO: Website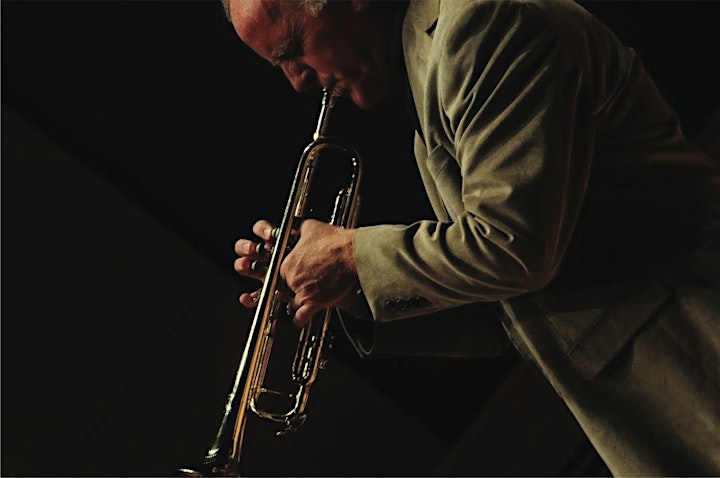 TOKLAT GALLERY - CMU ALLSTARS
Colorado Mesa University music faculty comprise the CMU Allstar jazz quartet. Sean Flannigan, on trombone, teaches low brass and Music Industry and Marketing; Tim Emmons, on bass, teaches bass, and jazz combo, Darin Kamstra, on drums, is the head of the music department, and director of jazz studies and percussion; Tim Fox, on piano, teaches jazz piano. The group performs jazz standards and originals.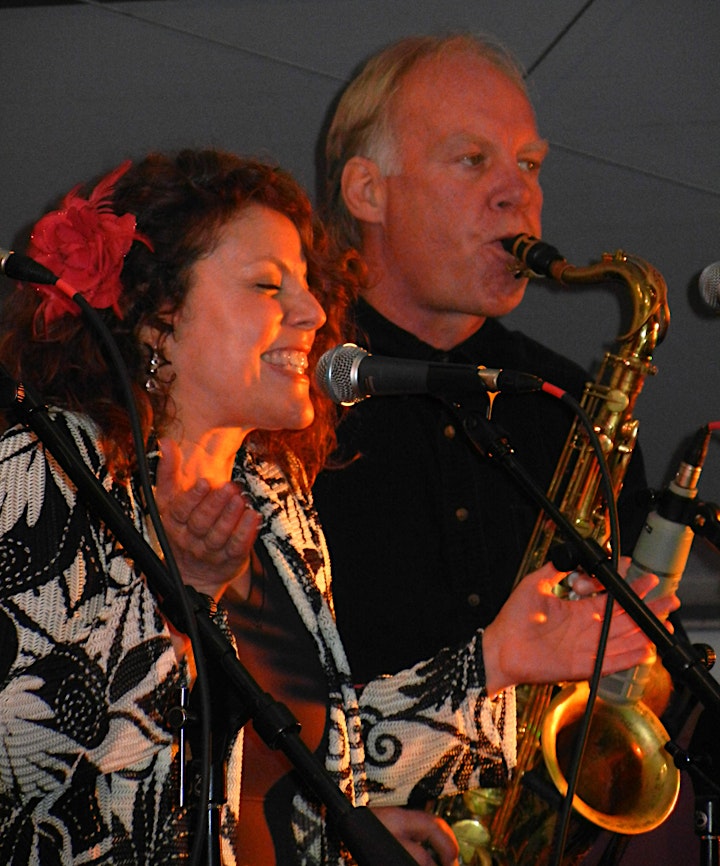 STARBUCKS - UPTOWN STRUTTERS

Lead vocalist Roberta Lewis has entertained in the Aspen area for nearly 30 years with 'The Sirens' and has performed with John Denver, Tuck & Patti, and Dr. John. Her mastery of styles and broad vocal range make her voice at once indescribable and unforgettable as she switches from elegant jazz to soulful R&B in a heartbeat.

Long time radio personality, you may know Steve Cole from one of his many award winning voice overs. He is a master on the sax and clarinet, and a veritable fountain of ideas on the keys. His remarkably rich voice draws comparisons to 'Louis Armstrong' and 'Tom Waits'. His jazz crooner composition 'Crazy 'Bout You', which he also sang and produced, was the featured song in the Hallmark Movie 'For Better Or For Worse'. Steve is a charming Master of Ceremonies with his many voices and many moods.

Venue Information:
Basalt
360 Market St.
Basalt, CO, 81621