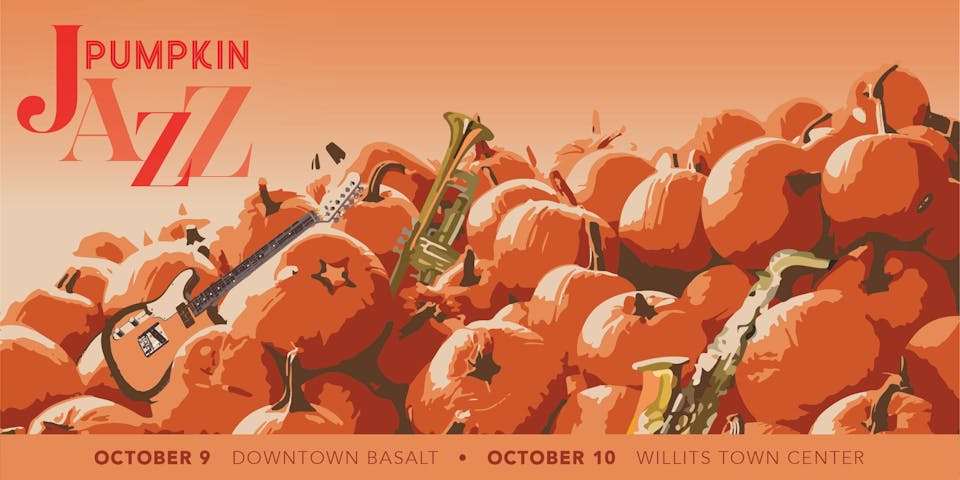 PUMPKIN JAZZ
October 10 | Willits Town Center
5:00 pm - 8:00 pm | Free
Pumpkin Jazz puts world-class jazz performances in unexpected places. With support from the Town of Basalt and the Basalt Public Arts Commission, we are showcasing jazz artists in shops, restaurants, galleries, and public spaces in Downtown Basalt on October 9 and Willits Town Center on October 10. Mark the dates as you don't want to miss this Basalt-wide event. Jazz lovers unite!
Please follow public health guidelines when attending Pumpkin Jazz so we can be socially distant and culturally connected.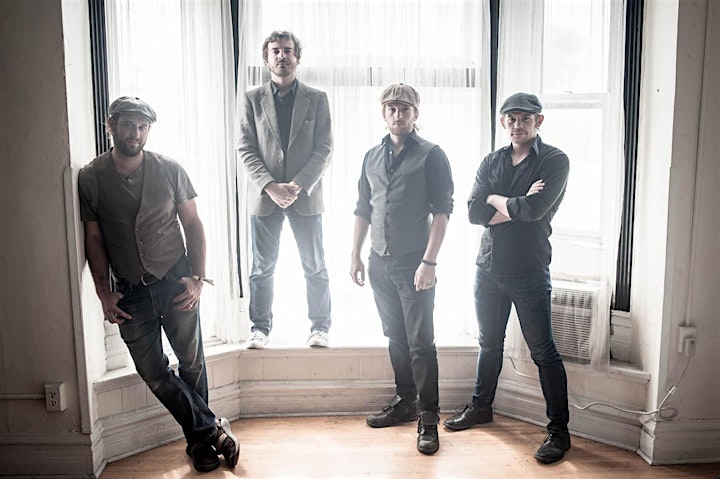 Soak Hot Tubs - LAPOMPE
"LAPOMPE is a Denver-based Hot-Club Jazz group that fuses eclectic American standards with french ballads, burning Django Reinhardt tunes, and soulful originals. The band has been nominated by multiple publications for best jazz band on the front range and won the 2017 Producers Choice award at the Westword Music Showcase. By combining swinging vocals and high energy instrumentals they are keeping vintage jazz alive for a whole new generation.
LAPOMPE: Website | Facebook | Instagram
Soak Hot Tubs address: 370 Market St Basalt, CO 81621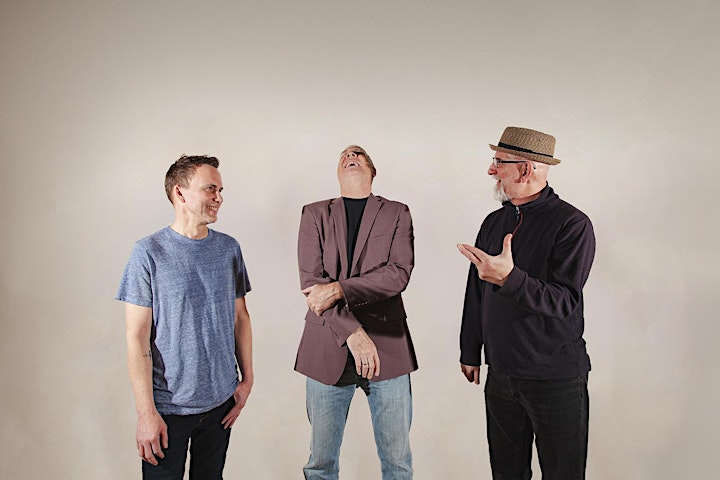 Keating Gallery - 2b3
Jeff, Mike, and Mike have worked together for nearly 20 years cumulatively. Our musical passions run parallel - not just in jazz, but in rock, funk, and pop. The most recent Jimi Hendrix project came about very organically. We had been playing a lot of Jeff's writing which recently has been funky organ trio stuff...some of which started really rocking out. Jeff wrote a bunch of arrangements of Prince music, then of Hendrix. Then I got into it and wrote a few Hendrix arrangements. After my wife, Laura suggested that I get the band to Europe, I talked to Jeff and MM, and said let's do this Hendrix project and take it to Europe. We all agreed wholeheartedly. So it is with musicians and music.
2b3: Youtube
Keating Gallery address: 842 E Valley Rd Basalt, CO 81621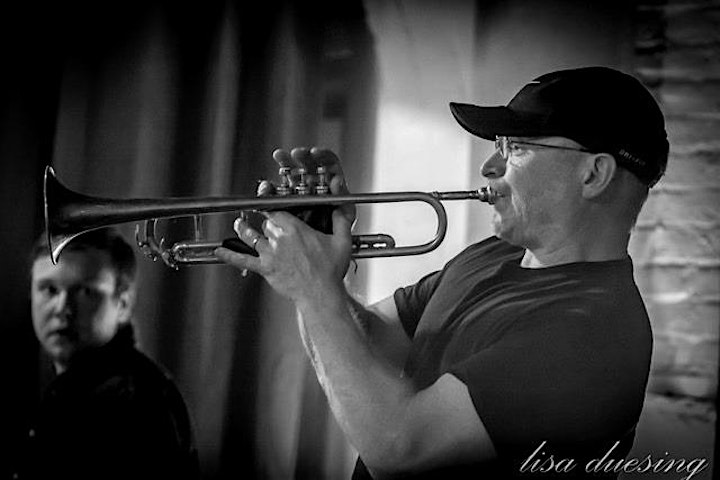 Wienerstube - Brad Goode Quartet
Called "The Lyrical Genius of the Trumpet" by the Chicago Tribune, Brad Goode has toured and recorded with the bands of Jack DeJohnette, Curtis Fuller, Eddie Harris, Ernie Watts, Rosemary Clooney and others. He has appeared on over 100 albums, including 18 as a leader. Currently a music professor at the University of Colorado, Brad leads an all-star quartet including Dawn Clement, piano; Gonzalo Teppa, bass, and Colin Stranahan, drums. High energy, beautiful music from world-class performers.
"Every possible sound explodes from Brad Goode's trumpet!" - DownBeat Magazine, 2019
Brad Goode Quartet: Website
Wienerstube address: 351 Market St Basalt, CO 81621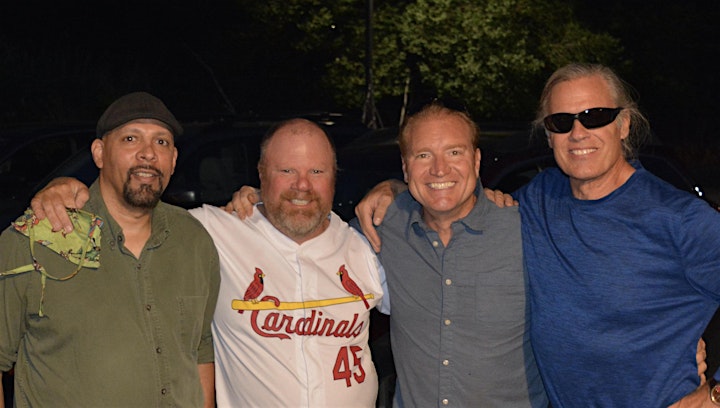 Sure Thing Burger - The Brothers
The Brothers are a wholly new regional jazz fusion group of Western Colorado. Comprised of Roaring Fork Valley saxophonist Chris Harrison, bassist John Brown from Grand Junction, drummer Clint Thompson from Silt, and keyboardist John Paul Riger from Somerset, The Brothers bring together nearly a century of combined music making experience to create smooth grooves and exciting twists on classic jazz standards as well as tasty originals. Rest assured The Brothers can jam and they plan to do exactly that at Pumpkin Jazz 2020.
Sure Thing Burger address: 729 E Valley Rd Basalt, CO 81621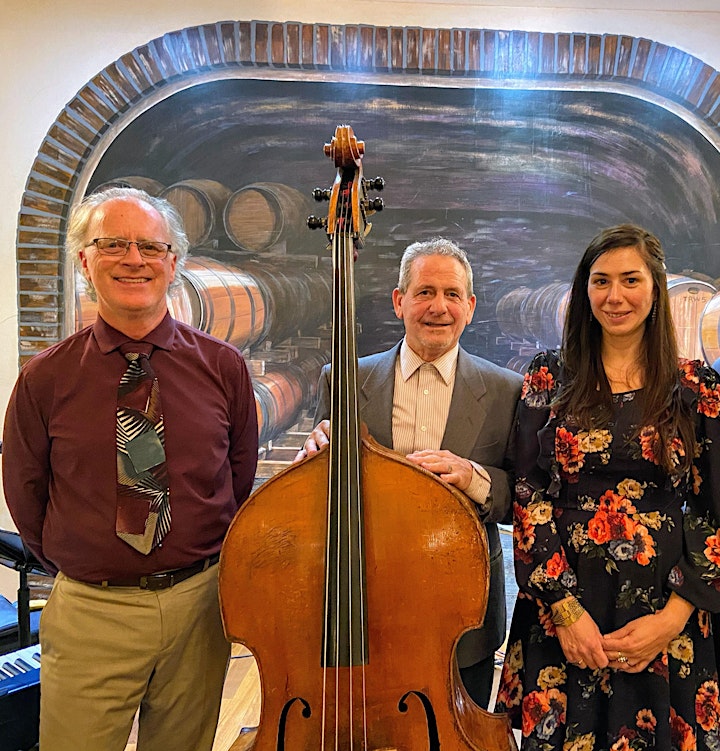 Capitol Creek Brewery - Tim Fox Trio
Tim Fox and Josefina Méndez have made music together for over ten years and have performed at, jazz festivals, hotels, private parties, and restaurants, and have travelled and performed as far away as Buenos Aires. They play a comprehensive selection of jazz, and Latin influenced jazz. They are joined by bassist Tim Emmons, currently teaching bass and jazz at Colorado Mesa University.
Capitol Creek Brewery address: 371 Market St Basalt, CO 81621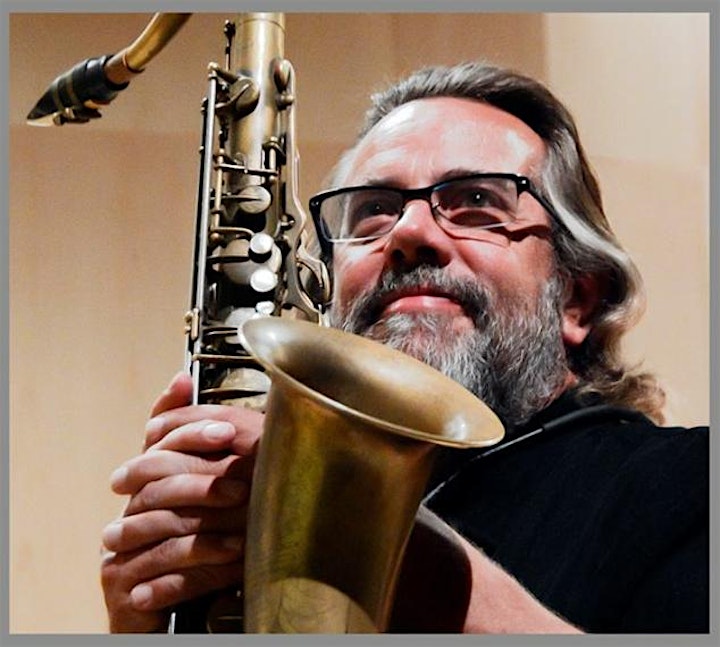 Mezzaluna - Mark Johnson w/ Walter Gorra

Mark Johnson: Multi instrumentalist, recording artist with JVC records, producer and arranger for noted contemporary jazz performers Special EFX, Larry Coryell, Nelson Rangell, The Fantasy Band, Walter Beasley, Mark Whitfield, Alex Bugnon, Gerald Veasley, Bryan Savage, Roseanna Vitro, George Jinda's World News, Dave Valentine, Hiram Bullock, Chuck Loeb, NYC PercussionWorks, Cheili Minnuci, and the Smooth Players.

Mezzaluna address: 941 E Valley Rd Basalt, CO 81621

Venue Information:
Basalt
360 Market St.
Basalt, CO, 81621