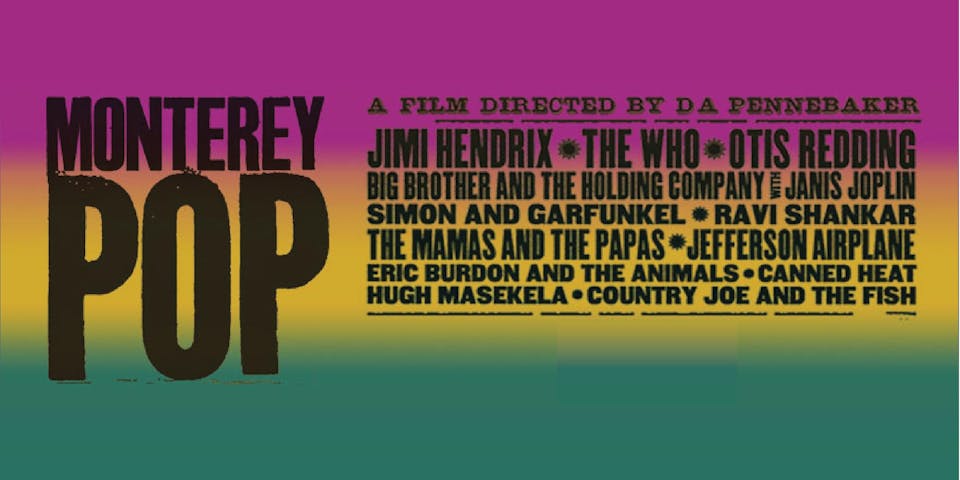 Presented by TACAW and Crown Mountain Park
Monterey Pop at the Drive-In
Monterey Pop at The Drive-In!
Presented by TACAW and Crown Mountain Park
Tickets are only available in advance and online
TACAW and Crown Mountain Park are building on the success of last month's drive-in with a screening of the concert film Monterey Pop. At the beginning of the 1967 Summer of Love, the Monterey International Pop Festival captured the decade's spirit and ushered in a new era of rock and roll. Monterey Pop chronicles the extraordinary event and features career-making performances by Jimi Hendrix, Janis Joplin, Otis Redding, the Who, Simon and Garfunkel, the Mamas and the Papas, the Byrds, Hugh Masekela, and the extraordinary Ravi Shankar. Come together with your friends and neighbors to experience Monterey Pop at the Drive-In.
Please note that ticket fees will not cover the cost of producing this event. If you would like to DONATE TO TACAW, please click here.
Tickets go on sale for the general public on July 13. Vehicles will be parked starting at 7:45 pm on a first-come-first-served basis. Audio will be broadcast via FM radio to vehicles on channel 95.3.
Trailer: Monterey Pop
Drive-In Guest Expectations
• Print your ticket and have it ready for check-in.
• Guests must stay in their cars or in the 'footprint' of their car at all times except to visit the restroom.
• You must wear a face-covering when leaving your car for any reason.
• Please follow the instructions of local law enforcement, TACAW staff, Crown Mountain Park staff at all times.
• Please follow parking instructions.
• No oversized vehicle and no trailers.
• Please turn your car on every 45 minutes so you don't run out of battery.
• Limit the number of people in the restroom (except for adults with a child).
• If you use the restroom, wash your hands before and after at the provided handwashing station.
• Dogs are welcome and must be leashed if you use the bathroom.
• Customers who do not follow these rules will be asked to leave.
• Please abide by all local, state, and federal laws.
• Please follow these rules so we don't get shut down.

Venue Information:
Crown Mountain Park
20 Eagle County Road
Carbondale, CO, 81623